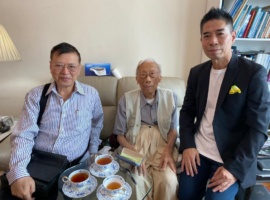 Dear friends of CECES, I would like to let you know that Uncle Hilton Cheong-Leen, CBE, JP, tended his resignation and retired from the CECES Chairmanship with immediate effect at the June 4 Board of Director's meeting held at this home. The meeting was attended by the other two Board members, Xyras To, and YC Lee, with Sansan Ching as the Secretary. The meeting, and on behalf of all CECES friends and members, unanimously extended our warm appreciation and thanks to Uncle Hilton for his years of being our Life Honorary Advisor since the inauguration of CECES in 1982 and our Board Chairman for the past six years. He remains as our valued Life Honorary Advisor, and continues to support CECES in all our developments. Uncle Hilton proposed Xyras To as the in-coming Chairman. The meeting unanimous adopted this resolution, also taking immediate effect. YC Lee remains a member of the CECES Board. We thank Xyras and YC taking up the leadership in CECES.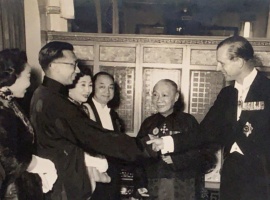 Background information on Hilton Cheong-Leen: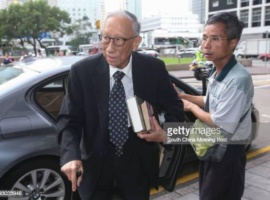 Uncle Hilton has contributed to Hong Kong in innumerable ways. He was the longest uninterrupted serving elected office holder in Hong Kong's history as the elected member of the Urban Council of Hong Kong for 34 years from 1957 – 1991. He was also the first Chinese Chairman of the Council from 1981-1986.
He was the first appointed unofficial member of the Legislative Council of Hong Kong on 1 May 1973 by Governor Sir Murray MacLehose
His relentless push for replacing the over-heated, sub-standard rooftop schools built after 1953, resulted in the government adopting 9 years free education in 1978. He, together with Sir Roger Lobo and Sunny O'Sales founded the Hong Kong Civic Association in 1954, which is still active today, as a quasi-political body.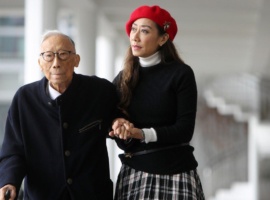 Uncle Hilton is nearly 100 years old. He is physically frail, but his mind is alert and lucid, remembering all the CECES friends he's met over the years and talks about is love of Hong Kong with great passion. May Uncle Hilton be our dear advisor and guide.